Driving information from GOV.UK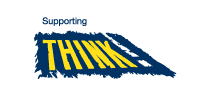 Educate yourself to drive smarter.
When renting abroad, the roads can be a scary thing. With different signs, speed limits and of course, driving on the other side of the road, information on what to expect can save you and your loved ones lives.
Below, we have created links to key areas of the GOV.UK site and THINK! to help inform you of the UK roads to help put uncertaincies at rest and create safer roads in the UK.
THINK! Provides road safety tips and information for drivers, this information can save your life and those of drivers around you. The aim is to inform and encourage drivers of all ages to think of the implications before you drive.